The Journal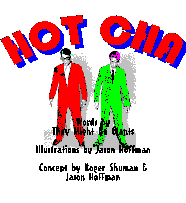 GristlePop!
Hot Cha: The Book
---
---
Otis "Zzyzzyva" Spunkmeyer
Jars of Tabs - a slew of chords and tabs to Christian music

NEW! Learn the Bass Clef! A little Excel program that quizzes you on the bass clef. Nothing fancy.

Excel Guitar Scales and Modes An excellent program!


Our Awards!