The World's First and Finest
Unofficial Tim Chandler Tribute Page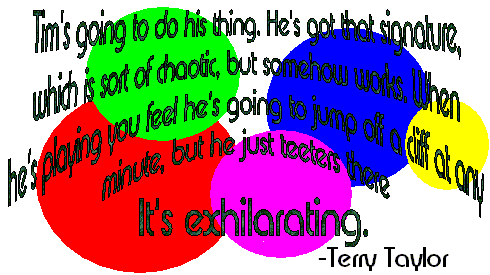 At the bottom of the musical food-chain, the last thought of and the last to get the camera's eye, is the bass guitar. But at the top of this forgotten dung-heap of neglect sits one man whose creative genius soars above the rest... this man is Tim Chandler.
Step inside and enjoy this tiny tribute to a tall man.
The Mighty Hand of the Yo!
This site is a very part-time personal venture of a lone individual in northeastern Indiana and is not associated with the bands Daniel Amos, The Choir or Ed's Redeeming Qualities.

Last updated June 17, 2005